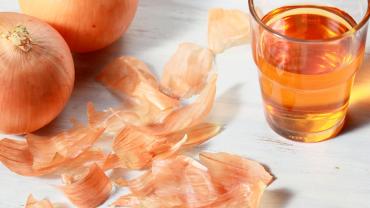 New review investigates the effects of quercetin supplementation on lipids, blood pressure, and glucose levels
The polyphenol quercetin has been shown to have both strong antioxidant as well as anti-inflammatory properties. While past research has also demonstrated that quercetin supplementation may offer anti-hypertensive, anticoagulant, and anti-hyperglycemic benefits, studies in humans have shown mixed results. A recent review just shed some new light on this subject.
According to this new review just published on January 6th in Nutrition Reviews, researchers investigated the effects of quercetin supplementation on lipids, blood pressure, and glucose levels.
This review consisted of 17 randomized controlled, cross-over, or parallel design studies that included 896 individuals who consumed quercetin or a standardized quercetin-enriched extract. Various cardiovascular biomarkers were used, including fasting glucose, triglycerides, HDL cholesterol, LDL cholesterol, total cholesterol, systolic blood pressure, diastolic blood pressure, insulin, and HOMA-IR. These studies included anywhere from 10 to 93 participants over a duration of two to twelve weeks with dosing ranging from 100 mg to 1000 mg per day.
Results showed that quercetin significantly lowered both systolic and diastolic blood pressure. Quercetin has effects on the autonomic nervous system, having a parasympathetic effect, increasing vascular relaxation, and reducing the effect of angiotensin-converting enzyme. In addition, significant changes were seen in HDLs and triglycerides in individuals who consumed quercetin for eight weeks or more. Quercetin did not demonstrate statistically significant effects on total cholesterol, LDL cholesterol, or glucose concentrations.
These results show that quercetin supplementation can have positive effects on blood pressure and plasma lipid profiles. Other nutrients to consider include delta and gamma tocotrienols, fish oil, magnesium, and taurine.
Previous research with quercetin has also demonstrated improvements of metabolic features of PCOS by upregulating adiponectin and Amp-activated protein kinase (AMPK). Adiponectin signaling regulates fatty acid metabolism and glucose by activation of AMPK. The research showed that quercetin supplementation enhanced AMPK level by 12.3% compared with the placebo group.
 By Michael Jurgelewicz, DC, DACBN, DCBCN, CNS
Source: Huang H, Liao D, et al. Effect of quercetin supplementation on plasma lipid profiles, blood pressure, and glucose levels: a systemic review and meta-analysis. Nutr Rev. 2020 Jan 6.