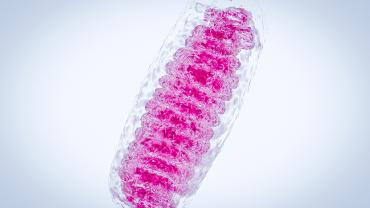 Recent Randomized Clinical Trial Investigates Relationship Between Magnesium Supplementation and PCOS
Polycystic ovary syndrome (PCOS) is an endocrine disorder associated with certain genetic variants related to inflammation and androgen biosynthesis. Complications associated with PCOS include acne, alopecia, and abnormal uterine bleeding (AUB). Quality of life among those who have PCOS is also lower when compared to healthy individuals and those with other gynecological conditions. 
The mineral magnesium plays a critical role in hundreds of biochemical reactions in the human body. It is a cofactor for enzymatic reactions associated with protein synthesis, metabolic health, and energy production. It has been shown in research studies to support cellular and skin health, inflammatory status, and a healthy mood. Deficiencies in magnesium have been associated with PCOS. Recent studies have explored the potential supportive role of magnesium supplementation in PCOS.   
A recently published parallel randomized clinical trial by Jaripur and colleagues explored the potential impact of magnesium supplementation on individuals with PCOS. In this 10-week study, 64 individuals with PCOS were randomized to either the treatment arm or a placebo. The treatment consisted of daily supplementation with 250 mg of magnesium oxide for 10 weeks. Quality of life was assessed by using the Health Survey Quality of Life Questionnaire (SF-36) before and after treatment. The SF-36 assesses body pain, vitality, general health, social functioning, and emotional and mental health. Other markers evaluated were related to acne, AUB, alopecia, and blood magnesium status.  
The authors reported improvements in quality-of-life scores during the study duration in the treatment arm while the placebo arm reported declines. Particular improvements in physical function and physical health were noted for the treatment group. Emotional and mental aspects of quality-of-life improvements were also observed in the treatment arm. Both groups experienced improvements in acne, AUB, and alopecia. Of note, diet diaries were obtained by the study staff and magnesium intake among those in the treatment arm was slightly higher than in the placebo group.  
Study strengths, as reported by the authors, included a comprehensive analysis of quality of life and the method of statistical analysis. Drawbacks of the study design included a lack of control for diet, as magnesium can be obtained from many common foods. Further studies are required before clinical conclusions can be made. Future research assessing the efficacy of different types of magnesium may provide additional insight.  
Magnesium is involved in hundreds of chemical reactions in the human body. Foods rich in magnesium include leafy greens, nuts, and seeds. Supplementation with magnesium may support a healthy mood and other common concerns related to PCOS.  
By Colleen Ambrose, ND, MAT