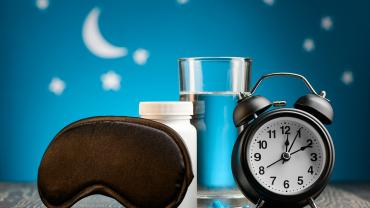 New Research on the Relationship Between Zinc and Melatonin
The Interconnected Relationship Between Zinc and Melatonin
The complexity of the neuroendocrine system requires many key micronutrients for optimal function. In many cases, certain hormones or neurotransmitters may play a role in the regulation of these micronutrients to ensure adequate quantities, creating an interconnected relationship between the two. One such bi-directional relationship is zinc and melatonin. The deficiency of one may lead to a deficiency of the other and vice versa, both of which may have far-reaching impacts on overall health.
Zinc, Melatonin, and the Neuroendocrine-Immune System Relationship
Zinc plays a key role in many systems of the body, including the immune system and endocrine system, as well as the interrelationship between the neuroendocrine-immune systems. The role of zinc in many enzymes is an important part of the structure of many proteins, which means it plays a role in the synthesis and function of many immune cells. In addition, zinc is an essential mineral that exhibits antioxidant and anti-inflammatory properties. It also mediates the effects of hormones, such as melatonin, and is within the structure of hormone receptors. Therefore, zinc deficiency may lead to hormonal imbalances including a reduction of melatonin levels.
While consuming sufficient levels of zinc remains critical to zinc adequacy for health, it is equally important for the body to absorb the zinc for activity. Melatonin, an important regulating hormone of the circadian rhythm and sleep cycle with antioxidant and immunomodulatory effects, may also be involved in the digestion and absorption of zinc. There are melatonin receptors in the gastrointestinal tract. Studies have shown that increased melatonin led to increased zinc levels while melatonin interruption led to zinc deficiency in mice.
Melatonin may increase zinc absorption because zinc is needed to synthesize melatonin and its precursor serotonin. As such, zinc deficiency correlates to decreased melatonin levels, and supplementing with zinc increased melatonin production. Therefore, melatonin supplementation may increase zinc levels and zinc supplementation may increase melatonin levels.
Benefits of Co-Supplementation
Not only do zinc and melatonin impact one another, but they also play similar roles in immune support and the sleep cycle; therefore, combining the two in supplemental form may lead to additional health benefits. In animal studies, combined melatonin and zinc supplementation improved oxidative stress and associated conditions, including those damage due to ischemia-reperfusion leading to inhibin B and spermatogenic activity in testes and muscle injury. Animal studies also found that co-supplementation improved immune system activities.
Human studies have also found benefits of co-supplementing. In one double-blind, placebo-controlled clinical trial on primary insomnia in elderly patients in a long-term care facility, supplementation with 5 mg of melatonin and 11.25 mg zinc, along with 225 mg magnesium for 8 weeks led to improved sleep scores on common insomnia tests. Another study found that combined melatonin and zinc supplements with or without metformin improved markers of diabetes complications (including microalbuminuria levels and lipid profiles) in patients with poorly controlled type 2 diabetes and improved glycemic control.
Both zinc and melatonin play important roles in overall health and wellness, especially in modulating the immune system and maintaining a higher antioxidant capacity. Supplementing with one (zinc or melatonin) may support deficiencies of the other, but co-supplementing with both may provide additional support to the neuroendocrine-immune system relationship for further health benefits.
By Kendra Whitmire, MS, CNS