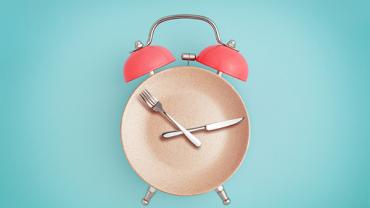 New study demonstrates fasting-mimicking diet reduces inflammatory bowel disease pathology
Inflammatory bowel disease (IBD) is an autoimmune condition where, in most cases, there are multiple triggers chronically stimulating the immune system over a long period of time in various ways. This puts the immune system into an overloaded, overwhelmed state where it loses its ability to function, leading to chronic inflammation and causing symptoms such as diarrhea, abdominal pain, and other debilitating manifestations.
According to an article published last Tuesday in Cell Reports, researchers demonstrated that a fasting-mimicking diet (FMD) modulates the microbiota, promotes intestinal regeneration, and reduces inflammatory bowel disease pathology. In principle, the FMD is similar to regular fasting, depriving the body of food in order to achieve therapeutic health benefits. The difference, however, is that instead of eliminating all food for a set period of time, calories and food selections are restricted for five days out of the month. It is a nutrient dense eating plan with very low protein and low carbohydrate content.
Previous research has demonstrated the impact of diet on IBD. Diets such as low FODMAP and specific carbohydrate diet (SCD) have been shown to be effective in patients with IBD, whereas, pro-inflammatory, western-diets have been associated with IBD pathogenesis.
Animal studies have demonstrated that periodic fasting and fasting-mimicking diets can mitigate or reverse disease pathology in autoimmune diseases by their effects on intestinal stem cell function.
In this new article, three fasting-mimicking diet cycles of five days reduced C-reactive protein (CRP) levels in those participants who had elevated CRP levels at baseline. In these individuals, their white blood cell (WBC) counts were also increased. As a result, CRP and WBC count levels decreased after each FMD cycle. These results suggest that a FMD can reduce systemic inflammation as well as lymphocytes counts in patients with IBD.
Water-only fasting provides only some of the benefits of the FMD. This demonstrates the essential role that micronutrients have on the microbiome as well as the anti-inflammatory effects of the diet. Dietary fibers have been shown to significantly decrease disease severity, as they have prebiotic fibers that support the growth of beneficial bacteria. In a study published in November 2015, researchers reported that micronutrient deficiencies are common in more than half of patients with IBD and have a clinical significance.
Additional nutrients to consider with IBD include vitamin D, fish oil, and probiotics. Vitamin D deficiency has been linked to many autoimmune diseases, including type 1 diabetes, systemic lupus erythematosus, multiple sclerosis, and IBD. Also, research indicates that vitamin D supplementation may lengthen the remission period in patients with IBD.
There remains a large disconnect between medical research and what is actually taking place in mainstream medicine. Research demonstrates the significance nutrition has in chronic disease states. Various dietary strategies such as the fasting-mimicking diet, low FODMAP diet, and SCD diet are all potential, effective dietary interventions for patients with inflammatory bowel disease.
By Michael Jurgelewicz, DC, DACBN, DCBCN, CNS
Source: Rangan P, Wei M, et al. Fasting-Mimicking Diet Modulates Microbiota and Promotes Intestinal Regeneration to Reduce Inflammatory Bowel Disease Pathology. Cell Rep. 2019 Mar 5;26(10):2704-2719. ​