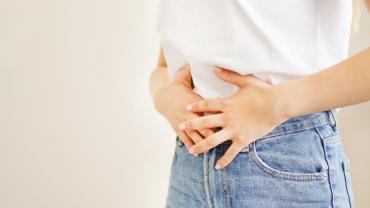 Recent Systematic Review Investigates Relationship Between Selenium Supplementation and Ovarian Health
Research suggests that selenium, a trace mineral, may help support thyroid hormone balance, blood sugar metabolism, cardiovascular health, and antioxidative status. It acts as a cofactor for many enzymatic reactions, assists in cell signaling, and helps stabilize cellular structures. Decreased plasma levels of selenium have been associated with certain cardiometabolic conditions and polycystic ovarian syndrome (PCOS). Recent studies indicate that selenium may also help support certain aspects of ovarian health.
A recently published systematic review by Kazempour and colleagues explored the potential link between selenium supplementation and ovarian health, particularly in studies involving individuals with PCOS. PCOS is an endocrine disorder characterized by ovarian dysfunction and is associated with certain genetic variants related to inflammation and androgen biosynthesis. Changes in lipid and blood sugar metabolism are two common metabolic complications of PCOS. Quality of life among those with PCOS is also lower when compared to healthy individuals and those with other gynecological illnesses.
The systematic review included seven randomized, double-blind placebo-controlled clinical trials published since 2015 and involved data from over 400 individuals with PCOS. Upon meta-analysis of four of the included studies involving over 200 participants, statistically significant decreases in fasting plasma glucose (FPG) and total cholesterol levels were reported in the group receiving selenium supplementation when compared with placebo. In addition, after subgroup analysis, triglyceride and homeostatic model assessment for insulin resistance (HOMA-IR) levels were both significantly decreased in the treatment group, as compared with placebo. Changes in glutathione malondialdehyde and total antioxidant capacity were also reported in the treatment group. 
Drawbacks of the systematic review include a relatively small sample size, a lack of consistent primary outcomes among selected studies, and the potential for publication bias. Still, evidence suggests that further clinical studies involving selenium and ovarian health may be warranted. 
Several other studies involve selenium's potential to support metabolic health. Another systematic review and meta-analysis reported improvements in certain parameters related to lipid and blood sugar metabolism, including FPG, hemoglobin A1c (HbA1c), and high-density lipoprotein cholesterol (HDL-c). However, more research is needed before clinical conclusions can be made. 
Magnesium, another mineral required in larger amounts by the body, may also help support certain aspects of ovarian health and quality of life in relation to PCOS. In addition, recent evidence suggests that genistein, a molecule that's structurally similar to 17β-estradiol, may also help support the body's response to chronic inflammation, mitochondrial function, and estrogen/progesterone balance in women with PCOS.
Evidence suggests that selenium may support hormonal balance, endocrine health, antioxidative status, and normal ovarian function. Selenium can be found in brazil nuts, organ meats, certain fish, grains, and dairy products. 
By Dr. C. Ambrose, ND, MAT